Hello my friends, If you are already parents, you know that one of the must-have tools in our baby nursery and feeding list is undoubtedly the baby chair, which is a helpful solution for many reasons. Baby chairs we can find a lot in our days in the market, from the simple and low-cost ones up the most luxurious and sophisticated ones. One of the most remarkable designs that know for a modern look and multifunction and long term use of a baby chair is the Fresco Chair by Bloom Baby Company.
I'm going to share with you in this overview all I know about Fresco chair, types, designs, Bloom Fresco Parts, why we need them, and where to buy.
You can also have a look at our similar articles about baby feeding and safety.
"As the owner of this website, I've tracked down great deals for the products and services mentioned herein. When you use the links on this page to make a purchase, I may get a small commission, and you may get a worth bargain. It's a win-win all around. Thank you for supporting this site. FYI- Prices and Terms of the products refer to the date of the publication of this article. Full disclosure.
What must know about Bloom Baby Company?
Bloom Baby is a company created by four dads to bring high-quality products for our little ones. They made each product with love, in innovation and contemporary design, considering that most of the products that used traditionally in their functionality need to improve in the look and models. They created these modern baby products under the Bloom Baby brand, expressing the modern lifestyle and all the necessities that every kid and parent needs to take from these products. All Bloom products made from wood, recycled plastic and metals, and low VOC finished. Bloom products are CPSIA and ASTM compliant and free of lead, BPA, phthalates, PVC, formaldehyde, and MDF.
What is the Fresco chair?
Fresco is a multifunctional high chair for kids in high quality and safety terms that our kids can use it friendly from birth up to eight years old, or converted in our kid weight it is suitable up to 36 kg / 79 pounds. Fresco offers the possibility to join all family members together in the dining area, including the newborn baby, in your family meals, from breakfast to dinner time, since it is suitable for newborn babies up to school age.
It features three recline positions and easy up and dought height adjustment to adapt it for your baby age and situation, resting time, feeding time, and eye contact. Having your baby with you at the dining table makes you happy, having fewer worries about your baby, and enjoying all together family time. As a multifunctional chair, a child can enjoy a good nap on it mostly during the first months, an adequate bottle-feeding time in the first year, and a healthy and safe eating time in toddler age, and also a fun and playing time all the period of use.
The Fresco chair can rotate 360-degree for easy use and is accessible in each direction, and the pneumatic height adjustment permit to adjust the tray heights up to 91 cm/36 inches. The chair is comfortable, with an anti-slip feeding tray, and we can use three different seat pad sizes by our baby age. The second play tray is friendly to use and adjust, and both trays are out from FDA food-grade plastic for health and safety use. The chair features a five-point safety harness with padded shoulder straps, removing it the chair convert to a play seat for our little ones. The safety use guarantee by the removable aluminum safety bar that keeps the baby and toddler safe in each from three recline positions. Each part of the Fresco chair, including the booster seat, and footrest, is removable and adjustable by the kid's age and height. It features scratch-free wheels for easy use and movement. All the chair parts are easy to care for and clean. The recline feature is not available with the tray attached to it.
What are Fresco Highchair types?
We can choose from three types of Fresco chair:
Fresco Solo, which is the most affordable about the price but the simplest in features and options.

Fresco Highchair

Fresco Special Edition
Fresco Solo
The first one, the Fresco Solo, is a cradle and toddler chair, with a newborn recline, that grows with your family. It can use comfortable and friendly from birth to eight years old, and it comes only in white or black, both frame and seat pad. It comes in high-quality, and the only issue that you can buy for a lower price compared with other Fresco designs is the fact that the chair accessories sold separately, and you have to choose it in two colors.
Main Features
The chair grows with your baby, from birth to eight years old.
It comes with three recline positions: The cradle mode, the semi recline for bottle-feeding, and the fully upright position that is easily accessible by the light touch handle.
The chair is pneumatic for easy adjustment up and down, and according to the baby weight. So you can lightly pull it up to a table bar or raise the baby, making it easy for your eye to eye contact.
Fresco Highchair
The second one, Fresco Highchair, is the one that offers you the possibility to design it by yourself in three easy steps and find out what Fresco chair do you like to order for your little one.
The first step is to choose your favorite fresco frame color. But what is a Fresco Frame? It is the structure of your baby chair, which included the frame, two trays (feeding and play), a safety bar, a footrest, and a booster seat. Bloom makes this easy for you offering the opportunity to select the frame color that fits with your home colors and design, and you can choose through white, noir, silver, and titanium colors.
The second step is to choose your color and design of the starter kit, which means choosing your baby seat pad set. There are, in total, 14 different and beautiful colors to choose your seat pad set, and each of these colors gives the Fresco chair a unique identity and look. Those colors are persimmon, rosewater, marigold, riviera, coconut white, snakeskin grey, rose gold, lunar silver, canary yellow, rock red, rosy pink, gala green, solar gold, and midnight black. Each kit is mandatory for the use of the chair, and it includes all three types of seat pad set that your kid needs to use the chair safety and comfortable from birth op to eight years old. So in the kit, you will have a small one, a large size, and a five-point safety harness, a smart buckle to keep your child safe.
The third step is choosing the universal snug of the Fresco chair. You can choose it in white, black, and frost grey. You may ask, what is the universal snug? The Bloom universal snug is soft padding that we can friendly use it for our babies in the high chair, a stroller, or a longer, and it provides superior comfort for our little ones from birth and all the first year of the baby.
Fresco Special Editions
The third design is the luxury one. Fresco Special Editions is the most beautiful of all, in gold rose frame and gold rose and black seat pads, it includes all the Fresco accessories and parts. The Fresco Special Edition chair is the same as the Fresco highchair in terms of features, benefits, and chair parts. It is the only color that varies. The gold, silver, mercury, and giro colors consider the special edition chairs' colors, and they are slightly higher in price.
What I mostly like about Fresco chair.
Long term use- the Fresco chair is suitable from newborn to eight years old.

A safety product- The chair manufactured to conform with globally recognized safety standards and norms, BPA-free, phthalate-free, lead-free.

Three recline positions: a fully lie-flat usable for newborn age for the cradle position, the semi recline for bottle-feeding and rest, and upright seat for eating and playing- easily activated using the handle in the rear of the chair seat.

Height adjustable-It features a pneumatic up/down height adjustment, which allows using the chair up-to-the breakfast bar, featuring a traditional tray high chair position that can adjust up to 91 cm.

Comfortable and healthy – The chair designs in super size for resting, feeding, and playing, scratch-resistant, and the trays are easy-care, dishwasher safe, and no steel parts in them.

Additional safe items- the five-point safety hardness and the click in/out aluminum safety bar ensure safe use in every recline position.

Portable and easy care- scratch-free wheels to move around and wipe-clean seat pads for easy care.
What about Bloom Fresco Parts, what are they, and when we need them.
Bloom created this comfortable and multifunctional high chair, but they also made Fresco parts and accessories that you can order separately or with your Fresco chair. In case when you like to buy Fresco Solo, which is also the economic Fresco chair, you need to get your chair parts and accessories separately. You can choose by your budget, buying step by step for your baby age and not all once.
You can find below all Fresco parts designs and choices that Bloom Baby offers for you up to now. The Fresco parts prices various from $10 up to $120, depending on the product. I'm listing below a list of the most usable of them.
Fresco Wooly Seat Liner
This seat liner is one of your choices to customize your fresco chair. It is by easy-care 100% pure Australian merino wool, offering comfort for your little one. It is a luxury and a soft piece for a high-quality and guaranteed product. The seat liner is breathable, manages moisture, and naturally regulates temperature to keep your baby warm and not sweat. The liner is safe and healthy to use, with no flame retardants or chemicals.
Fresco Seat Pad Set
The seat pad set comes for you in 14 different modern colors, and I mention above all its features and usabilities. The pad set has a large seat pad, nest pad for use with the booster seat (booster not included). What I like most is the safe usability because it features an adjustable 5-point padded safety harness with a bloom smart buckle that will make you keep peace of mind using it. The little one will always be snug and secure. The seat pad without a harness is usable from 36 months and up.
Universal Snug
The universal snug is a hospitable item for your little offering soft padding and superior comfort for newborn babies during the first year. It provides full head support and superior comfort for your little one during the resting time, and it is 100% cotton fabric for healthy use. The snug is machine washable to keep it clean fast and every time. This item is removable like all the other Fresco parts, permitting to use of the chair for many years as your kid grows up. Being universal makes it usable for all Bloom products and in every stroller and baby gear. You can choose it in three finish colors, white, black, and grey.
Fresco Large Seat Pad
This one is the solution when you need to buy only one of the seat pad sizes and not all the set. This large seat pad is necessary to use from birth up to six months old in a cradle position and from 6-36 months old in the high chair position. You can order it in five various colors, and it features a five-point safety harness with a bloom smart buckle to keep the baby snug and secure every time.
Fresco Small Seat Pad
The version small of the seat pad features all as the large size, but it is useful and necessary from the 6-18 months old when the infant is smaller than the indicated age. In this case, the Fresco small seat pad combining with the booster is the safe solution to use the chair. It also features a five-point safety harness for keeping the baby safe and snug. We can choose from ten varieties of colors.
Fresco Booster Seat
This Fresco part is necessary when we use the small seat pad and the safety harness for the young infant from 5-36 months old. It makes that our kid will sit higher, and it is compatible with all Fresco designs.
Fresco Mat And Bowl Set
This set will make your little one meal lovely, eating and consuming the meal healthily. The mat comes in large size fitting with the large tray size, including three-section bowls (one fixed and two extra removable). It is user friendly, and your baby can easily self-feed featured an anti-slip and stain-resistant to make the feeding time safe. The product is 100% FDA food-grade silicone, and you can use it in the dishwasher, microwave, and freezer. You don't have to worry about it since it is BPA, BPS, PVC & phthalates free.
Fresco Safety Harness
If you have the Fresco seat pad without a safety harness, then you can buy it separately. It is compatible with all Fresco chair designs. And, you can choose it at the same color as the seat pad color finish that Bloom offers for you.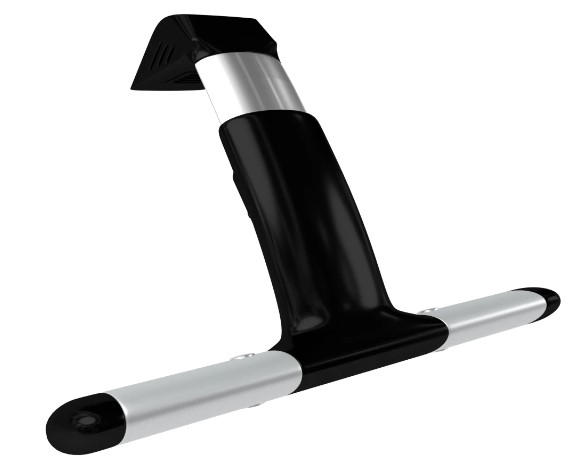 Fresco Footrest
It is another Fresco part that offers comfort for your baby in the first months up to 36 months old. You can choose it from five different colors to combine with your chair frame and seat pad colors.
Bloom Change Pad Cover
This pad cover is suitable for the universal change tray, and it comes in 100% cotton for comfort and health, skin-friendly, and machine washable.
Fresco Safety Bar
Bloom offers two designs of a safety bar. The older one is safe and compatible with the Fresco classic and Fresco Loft model. This one is safe with the Edition chair. Before order, a safety bar, make sure to be compatible with your Fresco chair model.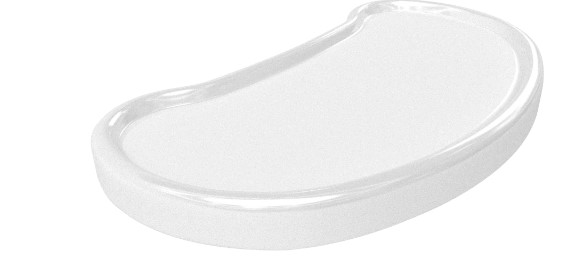 Fresco Large Tray
The fresco tray is large and in a small one. This large tray comes in two colors, and it is compatible with all Fresco chair models. The trays sold separately, but you need to buy as a set, the large and the small ones to use it in your Fresco chair. You can buy as a tray set or separately and make a set by yourself. They are both dishwashers safe. The prize is the same in both cases.
Fresco starter kit – final sale items
The starter kit includes a large seat pad, nest pad for use with the booster seat (booster not included), and five-point safety harness with bloom smart buckle. It is available in a variety of colors, and your baby will be snug and safe in them. This kit comes recently with a great offer. Have a look here.
Fresco Base
Fresco base is suitable in seven different colors, and it is compatible with all Fresco models, in order if you need to change your base chair.
You can also find at Bloom Fresco Parts items like are: Universal change tray straps, Fresco bar attachment caps, Fresco old model shaped clips, Fresco Safety bar attachment, Fresco crotch cover, etc. You can have a look at all these items here.
Why we need a baby high chair?
The baby high chair is one of the necessary piece of furniture on our baby list. It is helpful for the parents and the baby to use a safe baby chair. Most of the brands offer the possibility to use them once your baby can start to sit and rest. A baby can use the baby chair to eat and play, but in the case of the Fresco, this chair can use from birth, and it is suitable for rest time in the cradle position.
Some of the benefits that we take using the baby chair are:
The baby improves his motoric skills, trying to eat and play in his chair.

The baby learns to eat by himself.

It helps the baby to sit.

It is a helpful tool for the mother to have less worry about the baby once he is safe in the safety harness.

We can share the dining table with our baby, keeping near to us, feeding him, and having eye contact.

Our kid, growing up, can use the playing tray for a lot of education and learning activities, like painting, drawing, doing puzzles, etc.
Bloom Fresco comparing with other baby chairs brands, has the advantage that:
It can use from the birth of the baby,

It can use for eight years,

It offers the cradle position for resting or napping time

It comes in comtemporan and modern designs
The only issue is that we can get for a higher price comparing with other chair brands, but the product quality and functionality is really what that is most important. And if you can afford it, then I recommend going for the Bloom Fresco chair.
Conclusion
In the conclusion of this article about Bloom Fresco parts, I can say that Bloom created high-quality baby chair products, providing all the necessary Fresco parts that you may need to buy during the time of use it.
It is helpful that once your little one grows and needs to use the chair in another stage, you can find the Fresco chair parts easily. Indeed, Bloom Baby can not consider a chipper baby product brand, but I can also say that there are a lot of more expensive companies and products out there offering the same or less product quality. Bloom Baby is one of the best quality on the market, and considering the long term usability of the Fresco Chair product, I can say the investment is worthy.
What experiences do you have with Bloom Baby Fresco chair? Can you share your opinion with us about it? If you find this article helpful, please share it or leave a comment. We appreciate your opinion.